About this template
When you receive an employee's resignation, you can formally acknowledge this in writing using this template letter. The letter confirms details regarding the employee's last day on duty, and sets out information on any procedures or matters that are required in properly effecting the employee's resignation and departure from the company (e.g. exit interview, return of property etc.)
The letter also serves as an occasion to remind the departing employee of confidentiality requirements pertaining to his/her knowledge of the company's business, customers, etc. It also provides the opportunity to formally thank and wish the employee well for the future, as appropriate to the circumstances.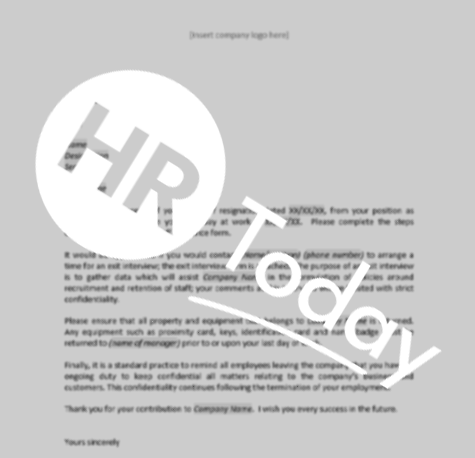 Save Time
Spend less time developing documentation and more time on your people. Simply populate this template with your company name and logo.
Be Compliant
Compliant with New Zealand standards and developed by experts, this template ensures best people practice for your organisation.
Grow Confidence
Feel confident that your organisation is doing things the right way. Get your documentation right from the outset.
Get this template with HR Today
Creating, researching and formatting an application template is challenging, time-consuming and requires specialist knowledge.
With an HR Today account, you'll have access this Application for Employment Template to get the recruitment process rolling quickly and efficiently.
Not only that, you'll get access to an extensive library of document templates, our full knowledge base, and personalised HR support from our team.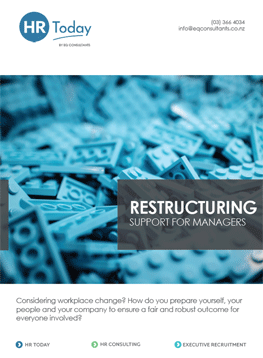 Don't walk away empty-handed
Download our free guide to employment today, packed with useful information about how best to lead your team, and how to approach many situations.
Searching for a trusted HR or recruitment partner?
Get in touch to discuss a solution that works for you and your people.